001 - 01 january 2013
I'm beginning this new year (and this project) by trying to remember to slow down; to pause, take a break, and just sit for a bit. See, I've got myself in a situation here because I've got this rather long list of to-do items but at the present moment, I am held hostage by the most adorable, happily-purring, 2.5 month old kitten, who insists I am her bed for the day. It's her way of reminding me to enjoy the holiday, and to welcome the new year by sipping hot tea while watching the winter wonderland happening outside my window.

We all do this, I'm sure - we wish away our time when we're so busy, hoping for a day to relax and enjoy... and when we get that day, we feel like we need to keep working on that 'to-do' list, because, well, let's be honest, somewhere along the line, we forgot how to relax. Or rather, I forgot how to just sit for a bit and take a cat nap or two. So here's to that... A year of learning how to slow down, of enjoying the present moment, of focusing on the rhythmic kitten purrs and anything else that will slow time down.
002 - 02 january 2013
Whatever you think you can do, or believe you can do, begin it. Action has magic, grace, and power in it. - Goethe

I started sketching, doodling, watercoloring a few months ago. It had been so long I almost forgot how. Now it's become addictive. I believe art is in the making, the doing, the creating. Not in the thinking, pre-planning or gathering ideas, or even inspiration. When you just let go and let the action take over you, that's the purest art.
You don't write, you are the writing. You don't draw, you are the drawing. You don't shoot, you are the photographing. It's all action, it's all pure energy, there are no cognitive synapses happening... your mind goes blank and it's almost second nature, and as a part of you as the air you are breathing.
003 - 03 january 2013
Today marks one month since you've been gone. And it's still hard to write or even think about it. But I do, constantly. And I miss you, all the time.

This is such a painfully personal photo, and a hard thing to put out to the world.
004 - 04 january 2013
This is the best ever. I just might have to frame this one. Just as I did the 30 post-its of "i love you's" my little sister wrote me and hid all over my college apartment back in 1999.
It's these little bits that really matter for me.
005 - 05 january 2013
You don't have to be anyone but yourself.
And if you think you have to be anything else to be a professional, and/or especially to be a business owner, well, you'll have a hard time reconciling the two. This was something I've been very keen on from the moment I started Aperture. I don't have to sell myself, because I am myself. And if you like me and my work, then we're going to have an amazing time and make some amazing art.
Today was day one of a 2-day local bridal show. It is relentless, exhausting, and insane. And I can't believe I'm one of those people who's jobs it is to have a booth for you to stop by and visit for a bit. But it is, and in being myself, I will do the exact opposite as everyone else in that place. I won't sell you anything. Because as I said before, I only have to be myself, and I am not a salesman. If you like my work, and want to chat, I would love to get coffee, and hang out, and look at photography, and ask what you're into, and discuss what inspires you, and ask what made you interested in my work, and find out what makes you happy, and figure out how to put that into a photo. Because that's what's important to me. And that's how I want to lead my business.
The fact that 4,000 brides go to these 2-day shows freaks me out. But of those 4,000 if a handful of meaningful conversations and several potential friendships come out of it... well, then the show was successful for me.
006 - 06 january 2013
This winter wonderland is starting to melt, but it's been absolutely stunning the past few weeks. Over the course of 3 days, we had a total of 16 inches of snow fall, and it covered the world in a cozy blanket of pure white. And it was then that I decided that I'd be a fool not to go and enjoy it as much as possible. For a week, I went on mini winter adventures around the metro area; camera in hand, sometimes with others, sometimes alone, but always giving me some time to just sit and take it all in for a bit.
This photo was taken during the "level 2 snow emergency" which thankfully shut down the entire city, kept everyone else at home, and gave me the entire park all to myself. After a good two hours, I finally saw a puppy and his owner exploring the low-land of the ravine.
007 - 07 january 2013
Today is old Macedonian Christmas. I remember getting baskets of fruit and candies, and an occasional toy as I grew up there. That world feels so remote and unknown to me these days. And on days like this, I am reminded of my past and of my inherited traditions.
I am not one to keep up with customs and traditions of my birthplace, nor religion in general. But, as I get older, one thing certainly rings clearer than ever: My family is my tradition. They are my religion. They're the only thing I can really believe in and know is true. They are my bedrock. And on days like this, I am so thankful to be near them to share in this special occasion.
008 - 08 january 2013
My head's been in the clouds all day. I've been feeling so overwhelmed and suffocated lately, and the yearning to be free and nomadic is stronger than ever.
This shot was taken several months ago while on my way to NYC for a shoot. I miss my old home, but I'm at a point where I almost need a new home. Typically, 8 years has been about as long as I've ever stayed in one place (country, state, city, etc.). In June, it would be a decade for me here. Ten years in one place is a long time.
Sometimes, in order to move forward, you need to let go and move on.
009 - 09 january 2013
I've been mapping the days and the changing sun angle on a daily basis with these light refractions from my window onto the warehouse across the alley. Three weeks ago, they appeared at 10:30 am. Today it was closer to 12:00 pm. In the dead summer, they appear at 5:30 pm.
Longer days are coming. And I've go so many projects in my head, I'm tearing at the seams with ideas and the need to create and make things. I'm learning ukulele and I'm planning on picking up my flute again. I think I want to do a cover album of songs stuck in my head lately, if I can just get over my shyness of hearing my own voice on tape. My darkroom is slowing taking shape, and I hope to be printing on a weekly basis by summer. I have trips and trips and more trips planned for this year. Portland next month, and the Grand Canyon in March! My pilgrimage to the west coast is starting to take shape, and I hope to make some of the most important work I've done to date. Big plans... all nestled in my head... but they call for longer days, and stronger sun rays, in order for me to achieve them.
010 - 10 january 2013
"It's okay to make mistakes, as long as they're new ones." I wrote this on a post it note while listening to This American Life today, and forgot about it until drinks the these ladies brought it up again. Sometimes it's hard to know what's right or wrong for you if you're in the midst of things.
We all go on questioning things; the greater picture, the culmination of our lives, and second guess our own work. But while it's important to stay true to yourself, it's also important to know when to get out of your head. The placebo effect is greater than you think, and the brain is such a powerful tool, it can convince you of the strangest things if you think they're true.
My best friend recently wrote me saying: Just close your eyes and feel it. Don't think it. Whatever you feel without thinking, that's what you want.
Always go with what your heart says, no matter what your mind tells you.
011 - 11 january 2013
The sun came out mid-day today and as typical as Ohio weather gets, it went from below freezing to 60 degrees in a matter of hours. The snow has all melted and even all the mud and slush is starting to wash away. It's a brief, fleeting feeling of Spring in the dead of winter. And it's made me more hopeful about my work, about future endeavors, and especially excited about some upcoming trips.
The entire city seemed to be out and about this evening, shedding it's cabin-fever feeling and just enjoying this mild weather for the time being. It's a nice change of pace, and it's as contagious as a good laugh.
012 - 12 january 2013
I spent a lazy morning enjoying the crazy 60 degree weather and what little bit of sunshine we've had all month. Hot tea, a good book, and a few furry animals by my feet, all to the soundtrack of bird chatter. It's crazy how much a little bit of of good weather makes everything (including nature) so much more cheery and at peace.
I've got big plans for cozy little space... once things warm up, it will turn into an outdoor extension of our home. Plants, a hammock, an outdoor rug, and some board games. Spring cannot come any sooner.
013 - 13 january 2013
It seems like everyone in this town had the idea to go to the museum this afternoon. I went over to do some research and prepping for a shoot coming up there in three weeks, but it was so overcrowded and claustrophobic I could barely think.
I need to do this more often, but come back on an off-day, when it's not raining and everyone needs an indoor activity. I need to take myself on an artist date more often. But next time it should be just me, a sketchbook, and some time to really get lost in color, or light and shadow, or shapes, or texture.
014 - 14 january 2013
This is one of my favorite old school / old world traditions that my family still does to this day. Today marked the old New Year, based on the old calendar that Macedonia, and a lot of old Balkan countries used until the mid 1920's. But the traditions and the sentiment has continued into modern day.
On days like today, my grandmother would tell us stories about village life, and how this particular day brought people from all other villages together. It was magic for me. We'd gorge on roasted chestnuts, amazing food, homemade wine, and this amazing pastry dish called "zelnik' (the rolled version next to is 'maznik'). Traditionally, you make either of these pastry dishes in a round pan, put a coin in the layers, and then have the family turn it three times clockwise, so no one would know where the coin is. The person who had the piece with the coin was considered to have a lucky new year.
Wishing you all happy, lucky, "old" New Year. Cheers.
015 - 15 january 2013
Hope and curiosity about the future seemed better than the guarantees. The unknown was always so attractive to me... and still is. - Hedy Lamarr
I've been working on this video from my trip to the Smoky Mountains since November. And as soon as I seem to come to a resolution with it, the next thing I know I'm restarting again... It's like I can see all of the pieces in my head, but when they come together, the mystery is gone, and the culmination of the whole seems less impressive than all of the possibilities of what the bits could be.
I have a hard time finishing projects. Probably because I don't know when to stop; when to call something finished... complete. Because completion seems so finite, and I don't think things are so black-and-white. The possibilities are endless; sort of like the opposite of a blank canvas - you've already started down this road, just how to resolve it remains in question.
016 - 16 january 2013
This is my baby girl, Echo (yes, I named her after Echo and the Bunnymen). She's been in my life longer than any relationship, been my comfort through a few break-ups, celebrated the good times and was my 'bunny of honor', saw me finish college and was there through grad school, moved into 5 different places in 2 different sates I've called 'home', and otherwise tickled me with her whiskers and hopped around happily and basked in the sunniest spot like a little sphinx.
She had her senior check up today, and has got me worried lately. We go back in two weeks for blood lab results... She's 2.5 years older than any vet has told me she would stick around for. And I absolutely hope she'll stick around for another 10.5 years by my side. She's the best gal.
017 - 17 january 2013
"My eyes open wide. They gaze intently at shapes and colors beneath my hands as I crawl on the tiled floor. I touch a rug, and it touches me back. Everything is bright and alive... Cool air touches my face and I crawl into a garden. Colorful towers around me, and I am surrounded by new smells. She holds a soft thing to my face, it talks to my nose. "Rose" she says. I look up at her, then around me, and drift again into the world of scented colors... I came to, lying facedown on the yellow rug. I lifted my head to see, but now everything seemed somehow dimmed...
'That place - my grandfather's garden - it was like the Garden of Eden!' I said.
'Every infant lives in a Garden where everything is sensed directly, without the veils of thought - free of beliefs, interpretations, and judgements,' he said. 'You lost your senses when you became a namer and a knower. The birth of the mind, is the death of the senses... You now see everything through the veil of associations about things, projected over a direct, simple awareness. Now that you've seen it all before, it's like watching a movie for the twentieth time. You see only memories of things, so you become bored, trapped in the mind. This is why you have to 'lose your mind' before you can come to your senses."
Dan Millman "Way of the Peaceful Warrior"
I shot this while driving to my 6 pm appointment today, and felt like a child, completely immersed in color, fluidity, texture, mood. I almost lost my mind and forgot I was driving... whoops.
018 - 18 january 2013
This is one of my favorite paintings my husband's ever made. He would tell you it's his "old style" and might also say he's embarrassed by how much his work has changed from this. It took some coaxing, but I convinced him to place it as a headboard piece.
I wake up to it every morning, and am mesmerized by the early sun rays playing shadow puppets on it. And even on the days it's cold, grey and gloomy, i can still see the warm light coming through his work.
019 - 19 january 2013
First wedding of 2013 starts in several hours, and the butterflies in my belly will never calm down no matter how many of these I shoot (this is #43 and counting). And I wouldn't have it any other way... The irony being that I originally left photography simply because I didn't want to be another 'wedding photographer.' But once I realized that it can be so much more than the stereotype and stigma that once was associated with it, I came back to it.
And it's probably the most rewarding thing I've ever done. Giving someone the gift of photography (or memory) of what is considered one of the best days of their lives, and really getting their personality and their story into the documentation is like nothing else I've felt before. I get so much out of getting to know our clients, really honing in on what makes them who they are, and in the end, collaborating on one of the greatest art projects they'll put together... a day, to represent their love, in a photograph.
Yeah... super hippie, I know, but hey, there's nothing wrong with sentimental stuff as long as you love what you're doing, and it fulfills you.
020 - 20 january 2013
Sorted through a wedding from a month ago today and fell in love with this image. This was at the end of the reception, and the couple's daughter parked it at the window, like a little kitten, amused by life on the outside.
I hope I never lose my wonder, amazement and curiosity.
021 - 21 january 2013
It's been a pretty, snowy, but also bitterly cold and grey morning. And as much as I try to keep myself from wanting to hibernate, I'm also trying my best to make the most of the 'here and now' and see the good in things. It's a tough mental exercise I've been working on lately, and a month ago, I would have been in fantasy-land, far far away from here.
It's so much easier to think about that carrot at the end of the stick, and just keep going, going, going toward that unattainable pursuit. But in the end, is that really living? I mean, in the end, are you really getting anything out of life if all you do is chase away at a mirage or a dream? Don't get me wrong, dreams are attainable, you just have to focus and work towards them. But there's a difference between what fulfills you and escapism. The grass will always be greener on the other side, so why not plant some flowers instead?
PS. If you like Annie's brand of organics, check out their new line of adorably bite-sized bunny pretzels.
022 - 22 january 2013
G'morning, mama. I guess I'll let you share my pillow from now on... Waking up to this will never get old.
023 - 23 january 2013
So many projects, so little time, and only one brain to keep track of them. Today I met with one of my sisters to discuss a book project we've been 'starting' for years, but never really following through. My family's history is better than any fiction you've ever read. Yes, that sounds cocky, but it's true. And it needs to be mapped out, spelled out, read out loud, and otherwise put in the books.
It's the story we all know too well, sort of like a Homerian Odyssey... it spans continents, fights world wars, sails across oceans, works on railroads, builds a village, amasses wealth, mountains, plantations, conquers all, falls to the ground, goes to jail, starts all over again, and in the end, finds real home in family. Some of the stories that we've been told about my grandparents and great-grandparents are out of this world, and I can't wait to really dig in and find some of these places they traveled to and explored. To date, my family is still in a court battle over the mountain that was taken during communist time in Macedonia... more of this to come soon.
024 - 24 january 2013
Hands down, this is one of the best journals you can get your hands on out there. It's simple, yet so powerful. The photography and illustrations are done so well, it makes me want to start making zines again.
Go check out kinfolk - http://www.kinfolkmag.com
025 - 25 january 2013
A surprise snowstorm has the city shutting down again, but with so many projects due soon, I'll be working strong till the end.
Today is my parents' 37th wedding anniversary, and according to them, their day was similar to what's happening outside right now... but that didn't stop anyone from getting to where they needed, and continuing on with the rest of their lives.
The two of them have gone through a ton, they married here and decided to move back to Macedonia and start from noting. They amassed a decent life, built their dream house on the foot of a mountain, had the Mediterranean as their backdrop, and then after 13 years and 3 kids later, they decided to immigrate half-way across the world, leaving all behind, in the name of opportunity. Their love and partnership is like nothing I've ever seen. In the (almost) 32 years I've been around, I've seen them bicker a handful of times, but never fight... and they always say I love you before going to bed.
They're amazing. Happy Anniversary!
026 - 26 january 2013
Lazy Saturday morning... took this from my bed this A.M. of our little Alfie looking at the snowflakes slowly falling down.
It's my first 'free' weekend of 2013 and I've got tons of projects I could be doing, but instead I think I'm going to treat myself with a little trip. On the books for today, a trip down to Hocking Hills for a true snow-adventure (if the roads are decent enough) and then stop by a few antique malls on the way back.
Let the fun and games begin!
027 - 27 january 2013
Seems like I'm posting more and more shadow obsessed photos these days, but it's hard not to notice these things when the days have been grey lately. And when the sun does come out, you can't help but notice all of the intricacies cast all around you.
This set of window coverings was from the previous owners of this house. I think it's important to leave a bit of them in here, seeing how this house has only had 3 owners (including us), and it was built in 1921. That's insane, if you think about it. The coverings also remind me of the village houses of my grandmother's house in Macedonia... everything was hand-stitched, tacked, sown, embroidered, dyed, and tapestries lined the walls as art (similarly as these lines of shadow and light line my upstairs hallway).
028 - 28 january 2013
What breaks your heart?
Follow your passion, we're often told. But how do you find your passion? Let me put it another way: what is it that breaks your heart about the world? It's there that you begin to find what moves you. If you want to find your passion, surrender to your heartbreak. Your heartbreak points towards a truer north — and it's the difficult journey towards it that is, in the truest sense, no mere passing idyllic infatuation, but enduring, tempestuous passion.
[taken from
"how to have a year that matters"
]
I've been writing about this same concept for some time now, and discussing this same idea with friends and loved ones. How do you reconcile this need and obsession that consumes your very being, and be a responsible adult and business owner at the same time? How is it that you would have to break your own heart to do what you really need?
Art is a curse sometimes, and when the need to create takes over it's almost unimaginably painful. The need to travel and shoot and explore and film is so overwhelming sometimes that it makes the idea of being a traveling vagabond so romantic. Yet the flip side to that is the reality and the loneliness that comes with it; the instability of no home, no bed, no money, no meals, no structure, and above all, leaving friends and loved ones behind. Yet it's still there, behind every sigh, and every missed opportunity to see the magic of the world and put it down onto little rolls of film. So... what's your true north?
PS. Polaroid cred: Ryan Courter, 2006. Some of my favorite surprise art mailers I've received to date.
029 - 29 january 2013
This was my sidewalk surprise during my walk to the ravine today. It's been way too long since I've been able to do an evening walk. It's a shame that walking is so underrated, everyone should make it part of their daily routine. There are so many things you notice. The scale and speed at which you encounter things from a car, or a bike ride even, is such that you can't really experience things as they should. But on your feet, at a snail's pace, with the breeze on your cheek, and the sun on your shoulders, you see and smell and feel so much more.
I love exploring my turf.
030 - 30 january 2013
My friends put me to shame. Last night I saw these two amazing people play their first show in Columbus, under the name Asurya. Angie in particular was incredible to watch. A bunch of us surprised her with a drum kit a few years ago, and here she is, playing shows and mesmerizing us with music and movement. I couldn't have been prouder of someone who's decided to take back her life and do what really fulfills her.
Tonight Feature Films plays their first show in 9 months, after taking a hiatus to record. It almost feels like an extension of me seeing how they practice and record in the house, and I am married to one of them (even though I have nothing to do with it). Well, I guess I should help pack up some gear and be proud again.
031 - 31 january 2013
Ohio weather is so manic. Two days ago we broke a record high of 64, today it's snowing and sleeting and freezing. If you ever want to see me panic, take a ride with me while there's a sheet of ice under an inch of snow, and watch me try to keep it together while my car decides to drive sideways.
This is why I keep candy in my car in winter... for the moments when I need to savor something good and sweet.
032 - 01 february 2013
Freedom is... my childhood in Macedonia, flying, being above the clouds, Fridays at 5:30, spontaneity, adventure, travel, mountains, sunsets, open windows, ocean breezes, new spaces, fresh paint, foxes and other wild creatures, rummaging through rivers and forests, rooftops, not playing it safe, the road, simplicity, letting go, the road, and above all, reclaiming what I need most - time.
This photo was taken on a camping trip to the mountains a few years ago, and one of the reasons why I love film. Came like this straight out of the camera.
033 - 02 february 2013
Shooting a wedding at the museum is like telling someone not to screw up a photo of a sunset. We had the entire place to play with, and with the new Rothko exhibit up, it was the best atmosphere to be in. I've never done such a quick portrait session for a wedding, we even had time to walk around see some of the galleries with the couple before they joined their party.
I hope all our weddings are this visual and fun the rest of the year!
034 - 03 february 2013
These guys were in town from Chicago for a visit, and we spent a nice lunch with them, catching up and playing with baby James. The last time we saw them was when I took this photo - at our annual camping trip in November up in the Smoky Mountains.
Our friends have been traveling for the past three weeks nonstop, and with a baby nonetheless! I think it's amazing that having a child has not stopped their goals nor has it slowed down their lives in general. I find it so admirable that they're able to balance family life with their personal ambitions. Here's to you Ben & Emily!
035 - 04 febrary 2013
Just got some film developed and scanned from my NYC trip, and immediately I am fighting off wanderlust again. I've got a trip coming up in a few weeks, but it cannot be here any sooner... A few weeks ago we lost a giant in the architecture world - Kari Jormakka, a great friend to my former professor /mentor and a loving father to their dear Emma. Sadly, this was taken directly from his obituary and has been resonating in my head for awhile now:
To engage in theoria ... means to leave one's familiar surroundings and undertake a journey for the sake of learning. Only through this personal, social and geographical displacement, could one obtain new perspectives and be able to observe the world with the distance that is necessary for curiosity and wonder.
In the spirit of Kari, here's to new perspectives, ongoing curiosity and absolute wonder.
036 - 05 february 2013
Weekdays have been so busy lately, by the time I'm done with work and clients and meetings, it's somehow 10 pm at night, and I haven't done my workout yet, let alone had a decent meal. But tonight, I cooked. And it was fantastic.
The whole house smelled delicious for hours. The kitchen was so warm and comforting, and it felt like an art form trying to keep all of those pots and pans sizzling and boiling at the same time. I need to find the time to do this more often. A nice home-cooked meal, or baking and trying out new recipes in general... it needs to happen more in my life.
037 - 06 february 2013
Since little I've always been told "don't save for tomorrow what you can do today, because you never know what tomorrow will bring." This work ethic has been engrained into me and is probably why I've been living my life with this urgent "go, go, go" drive about everything. But two months ago, this little one decided she'd hop in my arms and purr herself into our home, and she's been teaching me a thing or two about life, too.
"Slow down, mama, just sit in the sun with me a bit longer..."
038 - 07 february 2013
I cleared out my evening obligations and drove as fast as I could to spend time with this little one tonight. Today he turned 12 weeks, and he also endured his first car accident. It seems a big yellow school bus decided to make out with my sister's trunk, and the big yellow bus won. Thankfully everyone's okay (tho' the car is a mess, and emotions are a bit shaky right now).
Every time I see these grey-blue eyes, I fall deeper and deeper.
039 - 07 february 2013
This guy's need to create is non-stop. So much more than mine... I can't imagine what crazy ideas go through his head half of the time. I'm realizing that this is less of a home, and more of an artist studio some days. Band practice two nights a week, add in an extra day for recording or mixing / mastering on occasion. Photo and film/ video editing is non-stop. Add to that a silkscreening space and my darkroom. And soon I'll be crafting, sowing and making backdrops for the photobooth we've made.
If I ever were to move, it's because I want more space to create and make things. A basement and two work studio's doesn't seem to keep half of the things we've amassed and want to put into motion. A warehouse might possibly be my dream home, with a cubby for a living space and a place to shower and eat. (might be a lot cheaper too!)
040 - 09 february 2013
Baby girl had another vet visit today. This time they took blood from both little hind hoppers. She's been a tough little nugget so far, hope the news this week is good from the lab... I really can't think about the alternatives right now. And oh man are those little purple bandages on her legs really cute / sad / breaking my heart.
041 - 10 february 2013
We've had some insane sunsets lately, and I've realized just how obsessed I am with light sometimes... I find myself chasing and tracing different kinds of light throughout the day.
Photography is as much about light as it is about composition or subject or emotion. I'd like to argue that it's THE most important aspect. I pay attention to how light falls into a room, how it kisses someone's shoulders, how it's filtered through the clouds, and so on. Lighting sets a mood, defines the atmosphere, and exposes little imperfections all at the same time.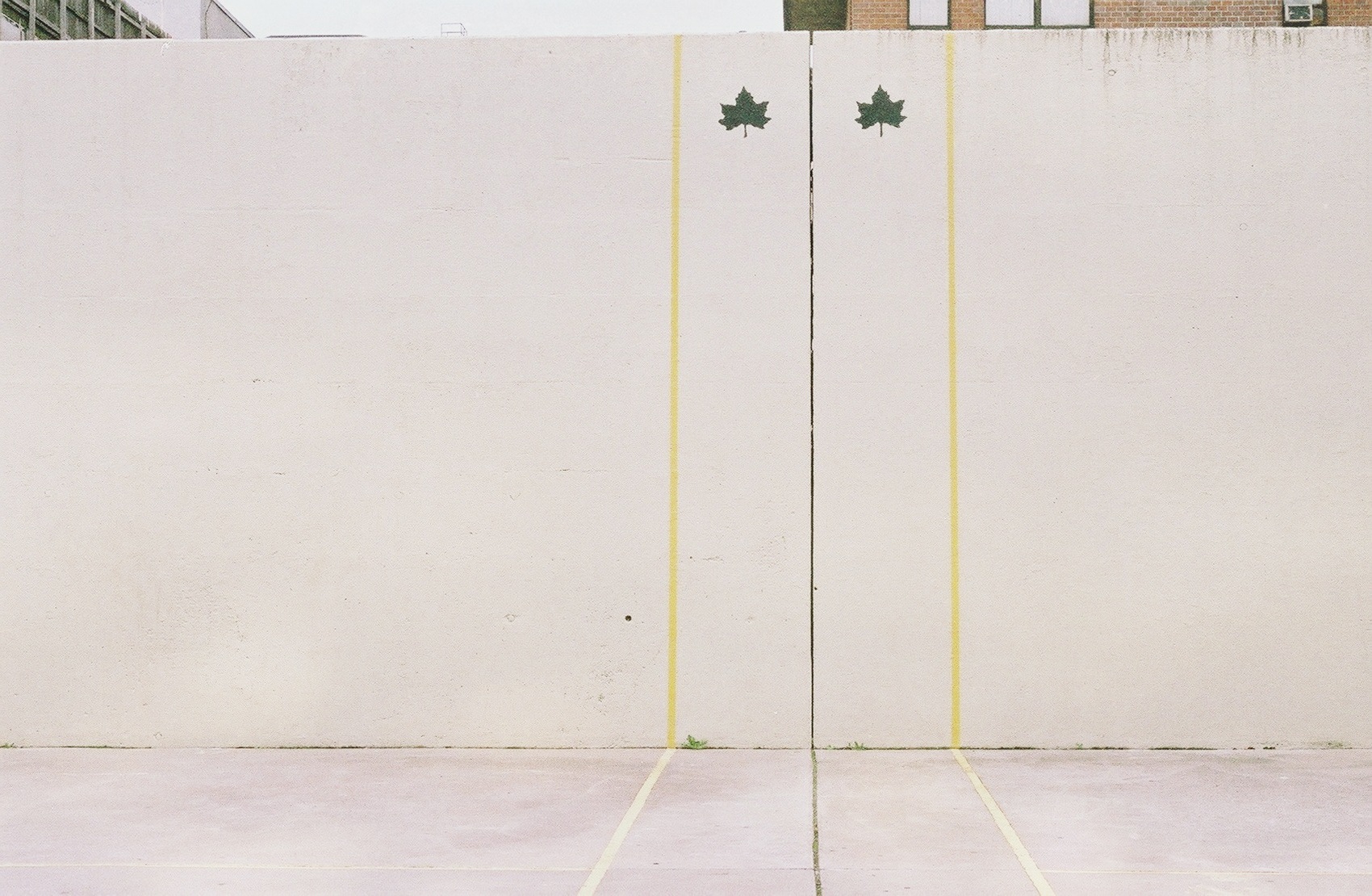 042 - 11 february 2013
I'm contemplating starting a new project. It's going to take some risk and some strategy on my part, but I believe it's important for me to do it. More on this to come, under the heading "mind over matter"...

043 - 12 february 2013
I went on my very first wall climb today, and it was amazing. My mind was clear, my body was in synch, and it was so exhilarating reaching the very top and then propelling down through the air. My goal is to continue to do this and eventually do an actual climb in nature. But for now, baby steps...
044 - 13 february 2013
Sushi, and miso soup, and conversations about starting her own photo company with my cousin today... I'm so proud of how far she's come, and I can't wait to watch her grow and create her own signature style.
045 - 14 february 2013
oh mr fox, will you be my valentine?
046 - 15 february 2013
More surprise snow storms. I give up on looking at the radar these days, I'll just assume we'll get snow until at least May at this point. But tomorrow at this point, I'll be upgrading weather from frigid and snowy Ohio, to cool and drizzly Portland. Let's hope we don't get covered with ice overnight and my flights are still happening...
047 - 16 february 2013
The bluffs. Portland. BFFs. Sunsets. Trains. Rooftops. Drinking. Mountains. The Pacific Northwest. Yurts. Bonfires. Cards. Camping. More drinking. Cape Lookout. Highway 101. Oswald Beach. Even more drinking. Boardwalk Empire. Lap cats. Long drives. Cliffs. Hiking. Coastal towns. Elk. Waterfalls. Amazing times. The stuff of dreams.
048 - 17 february 2013
I haven't felt this calm and at peace with myself in ages. The Oregon coast is magic. Highway 101 and all of these little dotted towns and coastal communities are like stuff from movies. This is exactly the kind of disconnect I needed from my life. A place to recharge, to focus, breathe, sit, drink, be, and watch insanely gorgeous nature all around me. I hope to someday live close to the Pacific, but maybe a bit more south than here, where weather is a bit more consistent, yet the mountains and desert and ocean are still within a short drive from each other.
This shot was from Cannon beach, and hour or so north drive from where I stayed in a yurt in Cape Lookout. The freezing wind and chill down my spine were totally worth it.
​
049 - 18 february 2013
​More coastal drives today with my best friend I've had since age 16. It's funny because no matter how many years it's been and how many miles apart we live, I still consider him my best friend. And when I pick up the phone to call or say 'hello' it's as if we've never missed a beat.
There's only one other person that is like that for me, and she lives clear across the other side of the country. Kinda silly, huh... my two best friends live on either coast from me, and I'm sitting in the heart of it all. It makes it all that much more important to spend time with them and really keep in touch in adulthood.
050 - 19 february 2013
I watched the sun rise over Portland and set over Columbus way up above the clouds today. It was absolutely stunning.​
​Ever since I was little I've had this incredible fear of heights, but for some reason this never translated to flying. I love flying, being in the air, having that birds-eye-view of the world, seeing for miles and miles. It's so freeing and calming. Landing, on the other hand, scares me to the core.
​
051 - 20 february 2013
​Today I turn 32. My birthday gift to myself was the trip this weekend and being up in the mountains, exploring rivers and waterfalls and nature. I think I'll make this a yearly treat for myself.
​The pacific northwest was a good start, can't wait to see where I'll end up going next year around this time...
052 - 21 february 2013
Ooh my goodness... would you look at those little cheeks! These guys couldn't wait to see me as soon as I got back from my trip, so much so I had to make a quick stop to say hello on my way home from the airport.
053 - 22 february 2013
​Impromptu bookshelf project has turned my dining room table into a kitten's wonderland. Caught her snoozin' after hopping from one pile to the next for a good 30 mins.
054 - 23 february 2013
​Thank you love, for fixing my bunny pin, for your incredible patience, and your help with my silly bookshelf project. You've got a heart of gold... much stronger and bolder than the one I've tattoo'd on my ring finger.
055 - 24 february 2013
My darkroom set up has been on my mind a lot lately... I'm starting to gather all required items. It's going to be a very DIY darkroom, but that makes it all that much more excited for it.
Once I get this started again, I've been wanting to make a book with original prints and some great handmade binding. I think my Oregon photos will be the perfect bunch.
056 - 25 february 2013
​Going through my bookshelves and boxes I found my old super 8 films I made in 2003 and 2004. I even found the splicer, some empty reels and a few terribly sketched out ideas for future film projects. Sometime this year, I hope to find the time to dapple more in this medium again.
Aaack! The projects and ideas keep stacking in my head, it's getting overwhelming.
​
057 - 26 february 2013
I ​came home to find this waiting for me today... freshly made fettucini alfredo from scratch, homemade garlic bread, a nice merlot, simple salad and a bunch of fresh flowers.
It was the last thing I expected coming through the door, and absolutely the best meal I've had all year... cooked with love.​
058 - 27 february 2013
Well, there you have it, an actual photo of me. I figure if I want to start this somewhat touchy portrait project, maybe I should start with the hardest one first. Though I can't take credit for this one - Paul took it in NYC this past October, when I was absolutely happy to be back home again.
I recently saw "Silver Linings Playbook" and the movie has stayed with me for weeks. What I'm realizing now is that what's struck a chord isn't the outrageous characters, but rather how real the movie felt. I saw so much of my family, my friends, my husband's family, and myself in the movie characters who were all supposed to be dealing with some sort of emotional or mental trauma. On one hand, raising awareness to such things is great, but on the other I feel like it's just life, you know? The more you label it, the more of a stigma you associate with it.
So I don't know... I'm somewhat torn. When it comes to art and these issues, there's a fine line between raising awareness to a somewhat taboo subject, and exploitation. I just have to find the fine line, and do my best not to cross it.
​
059 - 28 february 2013
Winter is fading away. Even though it snowed this morning, by early evening everything had melted away, revealing some life growing underneath it all. I've been eagerly checking my front garden to see any signs of life, and sure enough these little purple crocus flowers have started to bloom!
I'm excited to garden again... to be outside, working with plants, and just feel the sun on my shoulders again. But until then, I've got to endure this 20-30 degree weather a bit longer.​
060 - 01 march 2013
I got the call today that baba isn't doing too well, and that I should probably stop by and see her. She's 91, but I've grown up with her, so she's somewhat of a second mom to me. It's a call I knew I would get at some point, knowing I'll never be ready for it.
When I got to the house, she motioned that I come towards her, held my hand and told me this story (struggling between deep breaths to say a full sentence): "Once upon a time, two lovers parted and went their separate ways. And throughout life, no matter where they were they always thought of one another. And even though she had already moved on and found a husband, at one point in her life the woman said, "that's enough!" and reached out to her beloved. But what she heard back was surprising to her. Her beloved said, "That path that led me to you has long been overgrown, I can't see the tracks anymore, even though it's perfectly clear in my memory." And at that point, the woman realized she was no longer the same. She could no longer be what she once was..."
To which she added, "I'm no longer what I once was, things can no longer be the same."
Later, I found out this was one of her favorite Serbian songs from a when she was a teenager, which makes it all that more sweet for me. Maybe I'll do some digging and see if I can't find the melody that goes with that story.
​
061 - 02 march 2013
​I spent half of today getting some personal work done and finally organizing negatives, while desperately trying not to think about my baba. She was taken to the ER this morning, and will be in the hospital for a little while. Diving into personal work is the only way I know to stop my mind from thinking about things... yet I still ended up visiting later in the day, once visitors were allowed.
The room was overflowing with family, so all I could do was sit and hold her hand for a little bit, and try not to stare too much at the ivy machines and hospital attire, and the fact that she looked so uncomfortable. I just want to scoop her up, hug her, and breathe some life into her.
062 - 03 march 2013
This little one has been getting more and more brave these days. I've caught her getting onto things and into places I have never imagined she could balance onto. Wonder-kitty has taken over my house, and it's quite adorable!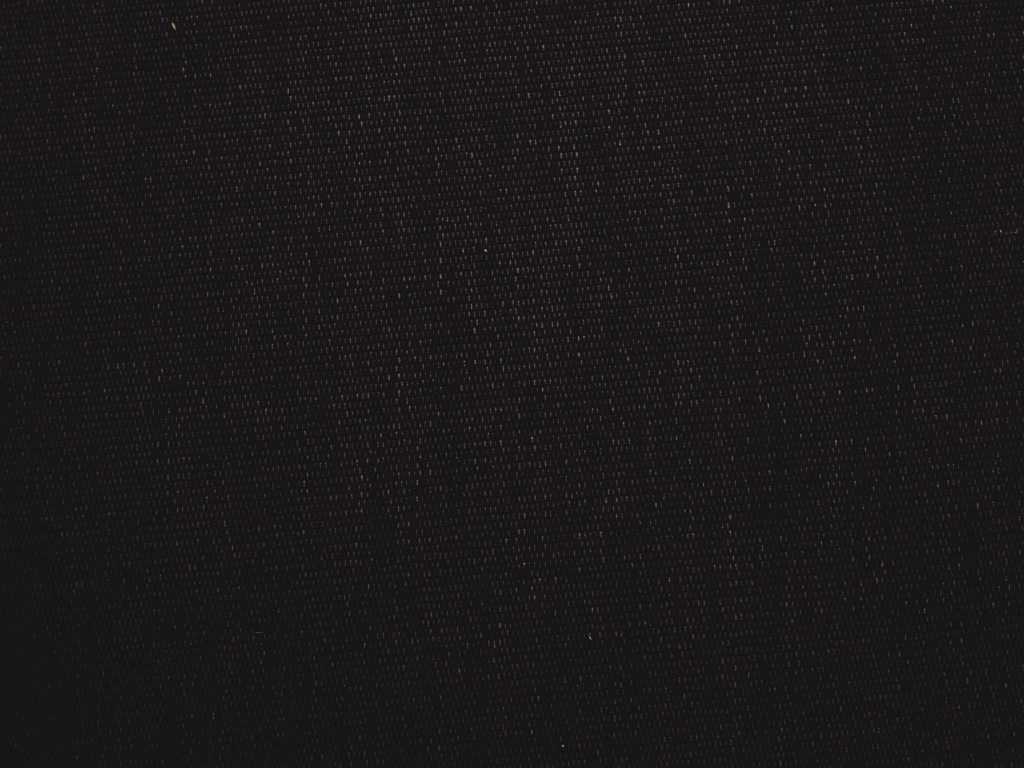 063 - 04 march 2013
The secret of a full life is to live and relate to others as if they might not be there tomorrow, as if you might not be there tomorrow... This thought has made me more and more attentive to all encounters, meetings, introductions, which might contain the seed of depth that might be carelessly overlooked. This feeling has become a rarity, and rarer every day now that we have reached a hastier and more superficial rhythm, now that we believe we are in touch with a greater amount of people, more people, more countries. This is the illusion which might cheat us of being in touch deeply with the one breathing next to us. The dangerous time when mechanical voices, radios, telephones, take the place of human intimacies, and the concept of being in touch with millions brings a greater and greater poverty in intimacy and human vision.
Anais Nin, 1964
I've decided to take this project off my website and off Flickr for awhile. I've found myself constantly checking these sites for reaction and/or comments, and I never intended this to be the outcome of a project like this. It's not a healthy thing, not for me, and especially not for my art. In a way, it was as if I was trying to validate my work or my thoughts with whatever audience I've amassed so far. I realize that once you put art into the world you've released it for public consumption, and this I am okay with. But what I wasn't prepared for was the unintended reactions and misconceptions about my work by people closest to me.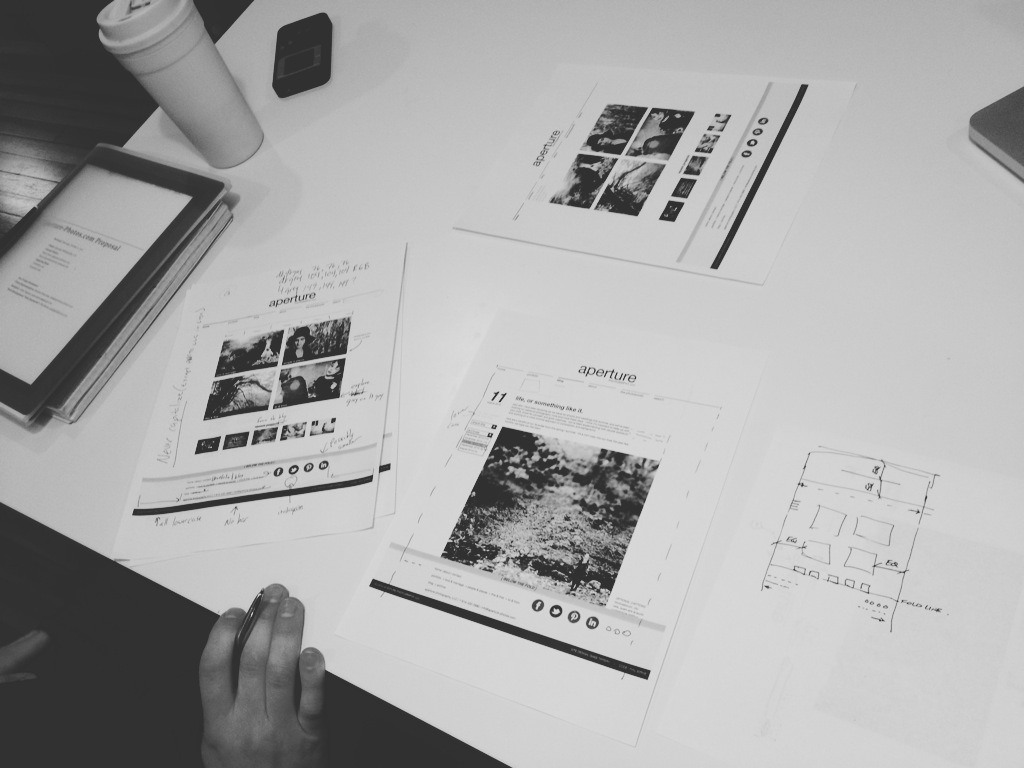 064 - 05 march 2013
More work and lots of progress to report for redesigning aperture's website. I'm excited about this, because we'll be graduating from our homemade website to something more streamlined, professional and simple.
Next on my list of 'to do' items: get the photo booth up to speed. Brochures, marketing, new website, lots of props and backdrops galore! I need to talk to my father about borrowing that sowing machine and making things happen. NOW!​
065 - 07 march 2013
​Crazy storm came in overnight and dumped this in 3 hours... my entire bedroom was illuminated from the moon's reflection on the snow. And whatever overcast clouds made their way through added a pink tint to the world.
It felt surreal.
066 - 08 march 2013
​Went to see the opening for our friend Erin Wozniak's art exhibit at the Hammond Harkins Gallery this evening. Her photo-realistic paintings are centered on domesticity, her husband Wes and their two children, and the simplicity of daily life. Her paintings are beautifully done and oh so poetic. It was great to see our friends again, catch up, and discuss the constant imbalance of having to tend to life / family, and the need to constantly create art.
Erin's work is intimate and personal, often depicting her children in a very Sally Mann way, or even herself in very vulnerable moments in her life. But they're so universal, you can't help but identify yourself with it. She recently won the BP Portrait Award and was exhibited at the National Portrait Gallery in London. I'm honored to call her and Wes my friends.
​
067 - 09 march 2013
​Tomorrow we fly out to Las Vegas for the WPPI conference. I'm glad to be leaving again, I've been thinking about the wild open west and our trip and driving through the desert out to the Grand Canyon. I hope to come back energized, focused and ready to work on me when I return.
This shot was taken out my bedroom window. I watch airplanes go by all the time, at times wishing I was up there too.​ When I first immigrated to the States, I would look up whenever an airplane would fly home and think to myself... "airplane, take me away! take me back home!"
068 - 10 march 2013
Well, we're here... the land of gambling and nightlife and partying, but my mind is on the amazing beauty that's surrounding this place in all directions. I've been to Vegas about 3-4 times now, enough to know that it's not my favorite place in the world and 2 days is more than plenty to stay in this town. Which is why I decided to venture out this time and head out to the Grand Canyon. It's somewhere I've always wanted to go and see, to experience the inexplicable sense of awe and be in the middle of the most beautiful vistas this earth's got to offer.
This is magic for me. And this is exactly what's missing out in snowy Ohio... ​something to shake me to my very core and awaken my senses.
069 - 11 march 2013
On our way to the Grand Canyon we stopped by Lake Mead for a quick few shots around this beautiful area. This place is beyond beautiful. Every 5 seconds my heart melts a little more. Someday, I will move out west and my heart will be full again... full of warmth, texture, sun, succulents, long drives, and oh those mountains!​
070 - 12 march 2013
​One of the best things I wanted to focus on at the convention was to bring back tactile, beautiful pieces of art (in the form of books and prints and memory boxes) so that there is something much greater we leave behind for our clients, and their generations. Digital photography took away that experience of touch and smell and nostalgia, it took away that physical form of art representation. It is now contained in numeric values saved on a disk that will most likely go bad after 10 years. So, instead, I've decided it's time to really look at beautifully crafted and tangible products.
My favorites, the two companies I will work with for both Aperture and my personal work will no doubt from now on be Couture Book and Articraft Uprising. Their products are hand crafted and beautiful, and leave you feeling with a sense of having held real art.​
071 - 13 march 2013
​Heading back to snowy Ohio and I am beyond exhausted. Going on 3 hours of sleep and waiting at the airport for six hours, but I couldn't dare close my eyes, not for one minute... because these views kept my attention and my gaze constantly out my window. It was a wonderland and the terrain and light and texture changed from one place to the next.
I think I'll be making a book out of these series.​
072 - 14 march 2013
​A trip to Portland and the Oregon coast, followed by our trip to Vegas and the Grand Canyon these past three weeks means we've had one lonely kitty waiting for her mama at home. Lately, mornings have been lots of this. And I'm certainly not complaining!
073 - 15 march 2013
​Rearranging my studio. I've been thinking of things I've wanted to do in that space for awhile now, and at about 9 pm on this Friday night, I've decided to go for it.
I anticipate spending a lot of time here once the weather gets nicer, with the door and windows open. Spring is coming, and so are so many projects and ideas I've got in my head. I'm feeling inspired, focused and ready to make things.​
074 - 16 march 2013
​Going through some of the things I brought back from the trip, and by far the best souvenirs are these -
1 ) a very beautiful map of the grand canyon,
2 ) a monogramed "h" triangle necklace that's left my neck a handful of times since I bought it,
3 ) some flint stones from the wild west,
4 ) an amazing navajo postcard, and, of course,
5 ) and a cracked iphone screen (courtesy of trying to photograph in different mediums at the same exact times - and NO! I refuse to get a strap for my F2 because I've always shot it just the way it is).
​
​A great collection, really. A few sentimentals is all we need, everything else is irrelevant.
​
075 - 17 march 2013
​Another Macedonian holiday was spent with my family today, and it was just as entertaining as the rest. This one is based around the idea of re-starting from a clean slate; a tabula rosa, if you will.
The gist of the holiday is as follows: my family gathers, prepares, and indulges in a hot meal (as all holidays usually do) and is then followed by an assortment of traditional sweets, including lokumi (turkish delight) and halva. And after all has been consumed, you start with the eldest and move down to the youngest, kissing their hand and asking for forgiveness.
In essence, you are restoring faith in family, repairing relationships, looking back on a year to see the good in things, and more importantly, letting go of the silly, insignificant, or otherwise detrimental moments with a single kiss and a single word, "proshtavaj."
(in english that's two words, "forgive me")
076 - 18 march 2013
​Perhaps all those sweets yesterday were a bad idea... welcome to tummy ache day #2, and this is my go to recovery remedy. Home grown mint and imported Macedonian mountain tea, with a spot of honey. It's my all time go-to comfort.
I've started to use the tea pot I got from the antique store from our Smokey Mountain trip last fall, and it's perfect for a sitting or two. I think this needs to come back as a nightly ritual.​
077 - 19 march 2013
​Let me help mama, I'm good at being a helper, I promise!
​I turn around for a minute and she decides to climb up and help me put some dishes away. She's lucky she's so darn cute!
078 - 20 march 2013
​Friends are good people. They make shadow puppets and offer companionship and go on impromptu hiking trips and buy you drinks. These are all very good things.
079 - 21 march 2013
​To do lists. Checking them twice, and barely crossing them off. I need a minion or two.
080 - 22 march 2013
​Feature Films played tonight. It was good to hang out and see old friends again. They need to play out more often, but not at this bar anymore. Anywhere but this place, really.
081 - 23 march 2013
​It's a balmy 43 degrees and sunny today (yeah, this is warm for Ohio these days) . So I decided to make the most of it and go on a hike and see the bison they've brought back from the wilds! Tomorrow we are expecting a massive snow storm, but today couldn't be any prettier.
In the mean time, here's a tree. ​ I saw it on my hike today.
082 - 24 march 2013
I spent a good hour researching local hiking and waterfalls and came up with a list for me to check out this Spring. Yesterday's hike was just the cure for this collective cabin fever we've all been feeling, and as soon as this weather starts to turn around I'll be making time (even if it means loosing sleep) to reclaim some sunshine and relaxation in my life.
If 2012 was the year of calculated moves to help my career and financial well being, then 2013 will be the year ​of happenstance and personal growth. It's good to know your limits, back off a bit, and live a little. I'd much rather make a dollar less, knowing I enjoyed my life than working for that extra buck, hoping one day I'll have the time to live. Let's make it happen!
083 - 24 march 2013
084 - 25 march 2013
​It's been one of those days. I've been connecting the dots in the back of my head, planning ahead and getting things accomplished all at the same time. I think my time out west was much needed. Both trips gave me perspective, new ideas and new goals to work towards.
And I think it's time to start planning for my next trip too - a little carrot at the end of this stick to keep me fueled and ready to go. But maybe something a bit further along this time (and for a longer period of time) so that I can use some of this energy I soaked up from the desert and keep moving and making and doing at the present moment.
085 - 26 march 2013
​Came home to this little one today, and was so excited to see her. She's been at the vet the past two days after her spay surgery, and she immediately greeted me with kitten purrs and sleepy eyes.
I've got some personal projects I need to work on but I also don't want to leave her side for the night. So I think working from my bed is in order for this evening, making sure this little one is recovering nicely and being comforted as much as possible. Commence kitten-cuddle time!
086 - 27 march 2013
The sunshine has finally made itself known, filling the windows with golden light and the promise of longer, brighter, warmer days... I'm excited for Spring to finally be here.​
087 - 28 march 2013
​I bought this F2 for $75 off a retired photography hobbyist when I was 16. i shot some of the best work for a decade after, and then, moving onto the digital age (and a Leica at that, too!) I put this guy up on the shelf. Then, six years later, completely missing the craft of film and the magic of the darkroom, I took him back to life.
The past six months of film have been a dream. I am more aware of light and composition and am so much more thoughtful with my art. In fact, I much rather prefer the imperfections that film always seems to leave in the photos instead of the perfectly pixilated digital photos. Sorry Leica, you're fun, but this guy has weight, gear, and a secret secondary viewfinder.
088 - 29 march 2013
Local produce, local goods, and a brand new market opened the other day. Keep local alive.
089 - 30 march 2013
​First backyard fire of the year and porch hangs happened, and it was perfection. Backyard projection movies are next in line. #hellospring #bringonsummer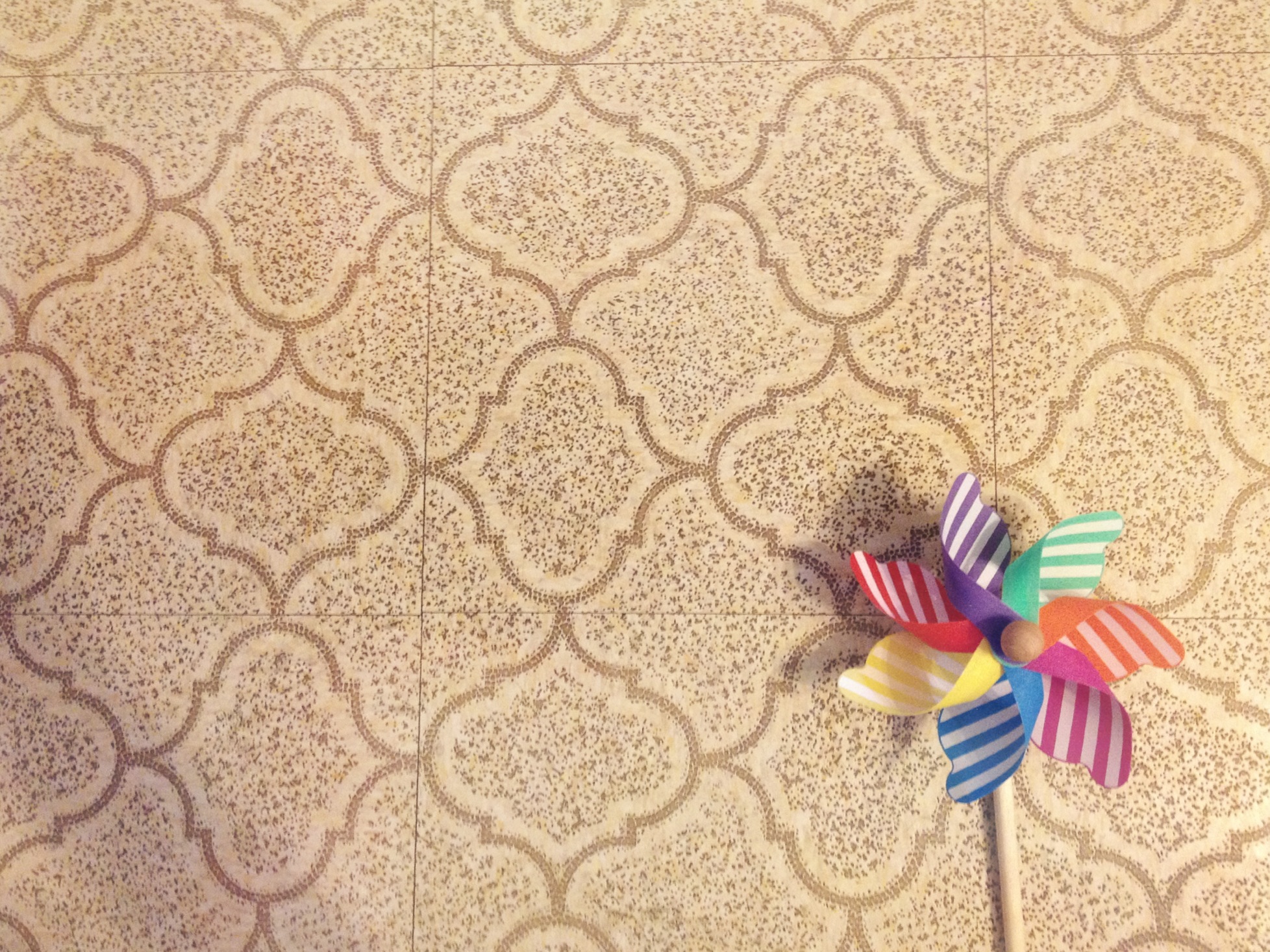 090 - 31 march 2013
​Family time is best time. I spent most of the afternoon visiting with family, partaking in meals, enjoying each other's company, and watching how much my niece and nephews have grown.
009 - 01 april 2013
​Our dear friends have opened up their own tattoo shop and I couldn't be happier for them. In 10 days, they turned an abandoned downtown storefront into an incredible space. I can't wait to get some more work done there this summer. Congrats Andy!
092 - 02 april 2013
​One more from Long Street Collective's opening party last night. The interiors of this place are so well put together.
093 - 03 april 2013
​This one. So glad she's moved back in town. Happy birthday, Adriana. Can't wait for more porch hangs and random trips and conversations this summer.
094 - 04 april 2013
​Hands down one of my favorite buildings in Columbus. I'd love to see this transformed into something gorgeous, or for me to somehow end up with it... it would make the perfect art warehouse / home / storefront / gathering spot. All conveniently across the street from Seventh Son.
095 - 05 april 2013
​Butterflies in my belly since I woke up this morning... today I shoot a wedding.
I don't think I'll ever stop feeling nervous before the day begins. And I hope I never stop feeling the high of shooting all day long. It's the best feeling in the world - completely exhausted, yet full of adrenaline and pure energy.
096 - 06 april 2013
​Congrats Nadine and Matt! And thank you for being some of the most badass clients we've had this year yet.
ps. BMW r90 bike swoon.​
097 - 07 april 2013
​Impromptu porch hangs with my ladies, with random spring pop up showers and kittens wanting to join the party. So far, Spring, I can't complain.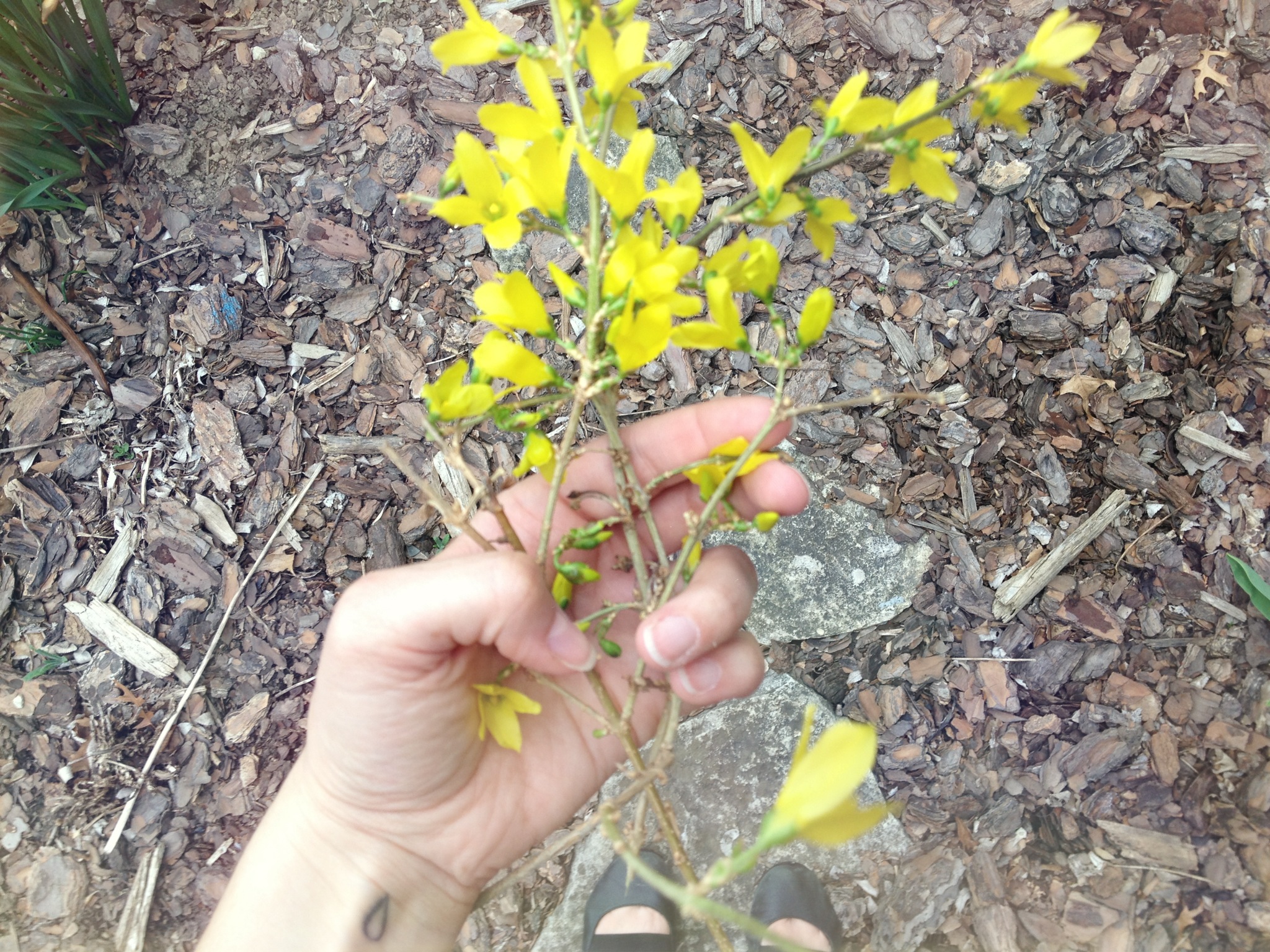 098 - 08 april 2013
​Forsythia has bloomed and the smell in the air is changing to bigger and brighter days. I'm learning to find time for things like gardening and the rekindling of old and new friendships. These are all good things.
099 - 09 april 2013
I've begun reading The Hip Chick's guide to Microbiotics, and I don't know why I haven't done so before. I've been a vegetarian since age 14 (that's 18 years for those of you counting) and I started it because I believe in nurturing your body from inside out. For a long while I believed in this, but I didn't really know what it meant, and it wasn't until recently (in the past 4-5 years) that I really started paying attention to what I was eating.
So, the next few days I'll go through my typical routine of food I eat on an (almost) daily basis. It's a conscious decision on my behalf to eat as healthily as possible, and on the days that I do eat pizza and chips and cake, my body feels it immediately. It's not a matter of strict dieting, nor is this for weight control (though I imagine it helps with that as well). It's about feeling good, and when I eat well I feel energized and balanced, inside out.​
This is my typical breakfast. Mint tea, one banana, an assortment of berries, and a handful of raw almonds. If I'm still hungry I usually snack on more nuts and craisins mid-morning and a hot tea refill. Tho' lately I've been having lemon water first thing in the morning and it wakes you up and refreshes you more than any coffee will ever do (not to mention it helps detox you from the day before).
100 - 10 april 2013
​The microbiotic principle states that all food contains energy. When preparing a meal, you want to create a balance in the positive and negative forces found in food (a ying and a yang). And it is this balance that helps provide an internal balance in the body. When your body's energy is in balance (based on the foods you eat and the environment you choose for yourself) your immune system is at its best.
My typical lunch is always centered around a dark leafy green salad (lately, kale has been my favorite) with an assortment of fresh veggies and a bit of avocado. I usually pair this with a vinaigrette, as well as whole grain tortilla and hummus. I find this to be the most important meal for me, because when I don't have my huge salad lunch I'm typically feeling sluggish and tired before dinner.
​
101 - 11 april 2013
​For the days that I work insane (10-12) hour days, a good snack is all I need to keep my energy level going and keep my stomach from getting too hungry before dinner. My favorite afternoon snack is typically a fruit, as the natural sugars give me a great kick.
Not pictured is a tall glass of lemon water to refresh and replenish your body. Staying hydrated is almost as important as eating well, and the citrus gives you that vitamin C boost to keep your body from crashing mid-afternoon.​
102 - 12 april 2013
​It's arrived! It's finally here. My book with photos taken from the past 2 trips out west is in my hands and I am beyond amazed at how great it looks. I can't wait to make more of these.
103 - 13 april 2013
​Seventh Son is probably one of my favorite new places to grab a drink and see old friends. Once an old car repair shop, it's now turned into one of the greatest micro-brews in town. So glad to see places like this popping up, and the interiors are all the incredible work of my friend Jenine. Great design, great drinks, great music and great friends... all local.
This Spring / Summer are looking better and better by the day.
104 - 14 april 2013
​Spring is coming, I can smell it! Took a walk (finally!) down to one of my favorite places within walking distance from my house. Glen Echo ravine is starting to shape up again... the plants are growing in, the leaves still need some time, but the energy and the people and dogs running about is all you need for now. Can't wait to see this place once things are in full bloom.
105 - 15 april 2013
​Today's shoot featured some of my favorite people on earth - Jenine and Alex's stop motion "save the date" video. Best times, best laughs, best buds... can't wait to see this power couple take on this town.
​PS. video is finally done, can be seen here.
106 - 16 april 2013
​It's happening! The weather is finally turning, the leaves are finally filling in, and the trees are coming alive with color and motion and smell and texture. Favorite find on my walk today, this guy must have just fallen to the ground before I got to him, wore him in my hair the rest of the day
Walks like this need to happen more often.​
107 - 17 april 2013
The birds and the bees. ​Texture. Fuzz. Things flying about. The smell of rain. The hues of Spring.
Keep it up, nature.​
108 - 18 april 2013
That feeling, when you enter someone's home for the first time and you feel like you've been there and shared many memories from long before. #comfort
109 - 19 april 2013
​I'm itching to get my garden up and going this spring. So I've been collecting inspiration spaces as I go on my walks in the evening. Thank you, German Village, for your charm and incredible ideas.
110 - 20 april 2013
This kid came to visit me today. He's so fragile, I felt like I could break him if I held him too tight.
Watching my friends cope with life and new challenges and motherhood is quite sobering. I'm coming to a point in my life where I feel like I have so much love to give to another living being (one that is part of me, dna, blood and personality alike). But I'm also beyond scared about the idea of children like nothing else. I worry I would be a terrible mother because I would be selfish with my time. I would need to re-set (the way I need to every day to calm down from my daily stresses); I would need to think ideas through and the time to finish them (photo and video shoots alike); I would need to have a social life and take off and just be silly with friends for a while; I would need to drop everything and travel for a bit and get some of my wonderlust and adventurous nature back in check. But most of all, I worry how it will affect my relationship with Paul. Because when two artists who need time and space to be, and create, and exist, come together and create a being that needs all of your time and energy and sleepless nights... well, it doesn't look like it would work out well at all.
111 - 21 april 2013
​Sometimes, you have to stop and read the brick wall.
112 - 22 april 2013
​Spent the night with Aleks walking around for an hour, checking out different points of German Village this evening. It was beautiful. We were chasing golden hour and our dreams all at the same time. Discussing our future endeavors and our failed past attempts, lamenting over things we dreamed of and things we've become.
I love having my sisters so close to me (physically and emotionally). They were my first best friends, and I intend on keeping this up no matter where life takes us.​
113 - 23 april 2013
​Any woman with a Margaret Killagen tattoo and a deep appreciation of photography is someone I'll immediately become friends with. Within the course of this month I've been so lucky to rekindle a friendship with a group of women who are better than any therapist I've ever been to.

I'm quite happy and look forward to these nights. Girls, drinks, porches, good conversation and incredible music. This Spring is getting better and better by the day.​
114 - 24 april 2013
​I picked up my flute the other day and decided to play it again. I'm surprised how much of it is like riding a bicycle - so much of it is body memory. But even still, my tone is off and I need a lot of practice to get back to the glory of my 'first chair' days.
My sister and I keep discussing doing a music project. I'd love to do a cover's project, but first I need to find the time to get better at it.​
115 - 25 april 2013
​New toys, new inspiration, new shelf chotchkies. If you surround yourself with the things that make you think about art and space, or color and texture in a different way, then you're on the right track.
I'm a huge proponent of rearranging things ever so often to keep the ideas flowing and moving. ​
116 - 26 april 2013
Teaching myself to say 'yes' to more random encounters and events around town, and Adriana's just the girl with the right hookups. I've seen more music and done more interesting things since she's been around the past few months than this past year alone.
It's hard to be a hermit, work non stop and have a social life, but somehow I've managed to do it lately.​ I'm sure my body will catch up with me at some point and tell me to slow down. But for now... who needs sleep these days, anyway?​
117 - 27 april 2013
​Shot a wedding in a historic barn today. The couple were adorable as ever but their bridal party was such a riot. Great things come from great l.o.v.e.
Congrats guys.​
118 - 28 april 2013
​German village. I will move and live here at some point in my life. Your adorable little streets and charming alleys get me every time.
119 - 29 april 2013
​Drove by this guys earlier today and had to do an immediate pull over and get a few shots. They are demolishing the other side and I'm beyond sad to see incredible warehouse and industrial spaces like this disappear from the urban landscape.
Some of my best memories were spent in places ​like this, with a camera in one hand and my best friend by my side, shooting film, exploring old spaces, seeing the sublime in decay, and filling my heart of hearts of raw beauty. Perhaps I should make it a project to document these as much as possible before the area is gentrified and full of boutique shops and overpriced t-shirts.
120 - 30 april 2013
​Sunbathing on the swing while I work on emails and some book designs. The brilliant part about working from home is that you can control your environment... plus, I had this little one cuddled up by my side.
I couldn't ask for a better work buddy. Plus, she's kinda cute too. ​
121 - 01 may 2013
I first fell in love with architecture when I was 3. I would wake up every morning and sit in awe of my cousin; for what she did was create magic from paper. I watched Lily draw floor plans, and while she constructed miniature models, I stacked my toys into my own structures. As a 3-year-old, architecture allowed my little body to feel something nothing else could: it made me feel big.​
Flash forward 30 years, I now hold two degrees in architecture and a steady career at a design firm. However, as with a lot of first loves, things have started to get stale. Design is unfortunately turning into a commodity, and that 3-year-old's dream has begun to fade.
​This happened once with photography for me, but it's different with architecture. Photography is instantaneous, architecture is poetically slow. Photography is a one-woman art form, architecture requires the skill and labour of a lot of different trades. But even still, there has to be a way for me to make it my own.
I saw this photo of a house built by Bohlin Sywinski Jackson and immediately realized what I need to do...design/build small indoor-outdoor structures, studios, creative spaces, etc. Sometimes the realization is all you need to get you there. Time to get my hands dirty.
122 - 02 may 2013
​I went back out looking for more industrial spaces today. This guy seems like a decent project to sink my teeth into, but that airstream next to it immediately caught my eye.
I will be back to give you my full attention, dear. (and yes that's meant for both building and camper).​
123 - 03 may 2013
​My girls, their pets, and our shared drinks. Porch hangs has become a habitual 'thing' now and I look forward to it every week.
124 - 04 may 2013
​Yeah, so this happened today. We went out into Hocking Hills to do an engagement shoot with a client, and ended up on a private outdoor range doing a completely different kind of shooting .
125 - 05 may 2013
​Spent a lovely afternoon with an old friend, having lunch and discussing photography. His work has taken off and become something incredible, and I'm so happy to have watched it all grow. Plus, he has the best behaved black lab ever (who also happens to be the star model for a lot of his shoots).
Check out Matt Carbone's work. I promise, great things will come from this kid.​
126 - 06 may 2013
​These are my current material obsessions, brought to you by Santa Fe Stoneworks knives and Joinery NYC.
not my photo​
127 - 07 may 2013
Yes, cookie, you're right... ​I'm going to Maui. And this time I will make it to the top of Haleakala to watch the sun rise above the clouds.
If you haven't figured things out about me already, this cookie has found the secret to my heart... mountains and water and the ocean breeze about your shoulders. I'm sure it has a lot to do with my upbringing in Macedonia, and as much as I love my family and friends here in flat Ohio, one day I have to return to a place where the cliffs and gorges and thick mossy trees are abundant, and the never-ending waves of water crash about.
131 - 11 may 2013
This lil' mama is the baby of the bunch of us, and has finally reached her dirty thirty. She's my ​stone cold fox; my favorite dance partner; my go-to co-pilot these days. I feel so lucky to call her a friend (even if I secretly want to steal all her clothes). She's the one you know you can call and will always be there to pick you up.
Happy Birthday, Colleen!​
132 - 12 may 2013
​Paul's family history is so intertwined with railroad history the past 50+ years. I love going to his mom's house as she's going through old things and telling me about what things her parents did for the railroad. Paul's grandfather (whom he was named after) was union president for 34 years, and essentially ran the yards in central Ohio.
The books and memorabilia they have on the yards, the trains and the workers is enough to fill an entire museum. This is a tiny bit from a yard manual they used on the job, but there is so much more interesting things to sift through yet... I can't wait to see what else she finds.
133 - 13 may 2013
Hi. The sun is out today. It's been in the 80s the entire week. And there's absolutely nothing to complain about.
I've been good at taking proper breaks, sitting in the grass, and just breathing in for a moment. I've been working rather long (10-12 hr) days, but even that is okay considering how beautiful it's been. Plus, watching the kitten and the bunny frolic in the back yard is enough to de-stress anyone. 
Everyone should have pets. They're so excited to see you come home, cuddle up when you're feeling blue, and most importantly, they make you laugh every few minutes.  Now go, adopt one or two from your nearest shelter. I promise they'll rescue you more than you'll rescue them.
134 - 14 may 2013
Industrial love on my way home from the thrift store today. I'm looking for a rad rug to place on the front screened-in porch. But just as I thought my luck was over, I looked up and saw this beauty of a sky and these hues of yellow and blue.
135 - 15 may 2013
I love walking. And I love stumbling onto beauties like this even more... bball hoops dream come true.
136 - 16 may 2013
I'm beyond amazed by texture and mood by simple nature. Some people's weeds are other people's wildflowers. Incredible find during today's walk...
137 - 17 may 2013
137 - 17 may 2013
138 - 18 may 2013
​Kittens, ice cream sandwiches and 80 degree weather. May has been far too kind in her weather choices so far that I haven't worn pants in two weeks! Hello dress and skirt weather, and hello kittens playing in the grass.
It seems Alfie's taken on after her mama when it comes to exploring and being outside - can't get enough of it and begs for more each and every day. If only she were a doggie, we'd be hiking and on adventures every damn day.​
139 - 19 may 2013
140 - 20 may 2013
141 - 21 may 2013
I've been thinking about getting Alfie a sister / brother / friend. Her desire to play and interact with another animal is incredible... she sleeps in front of Echo's cage and tried to play (a little too rough sometimes) with her.
She's such a lover - once she bonds with someone, it's constant... 
142 - 22 may 2013
Pay attention to me mama! All those plants can wait, but I'm growing up in front of your very eyes! Let's play already...
143 - 23 may 2013
144 - 24 may 2013
Spent the day with my love, going on walks, getting ice cream, visiting with friends, had a giant group dinner and movie night. Having my Fridays the past few weeks has been incredible. It's so much better having a day to myself... if I choose to work, so be it, or if I choose to give the day to myself, or someone else, even better.
Happy Birthday, Paul. Today was incredible. 
145 - 25 may 2013
Location scouting for weddings... I'm such a sucker for no parking signs and loading zone docks...
146 - 26 may 2013
I shot the longest wedding of this season yet - 14 hours of nonstop love and happiness from these two... It's a love/ hate what I do. I love my clients, I love shooting and I absolutely love telling their story through photographs. However, I absolutely hate the physical exhaustion that comes the day after.
Tomorrow I will be completely and utterly useless. But my god, was it worth it!
147 - 27 may 2013
Spending the day recouping after yesterday's wedding, enjoying the fruits of my labor after repotting a lot of my succulents. It's a slow start, but my home will soon be filled with a lot of this oxygen giving, green goodness.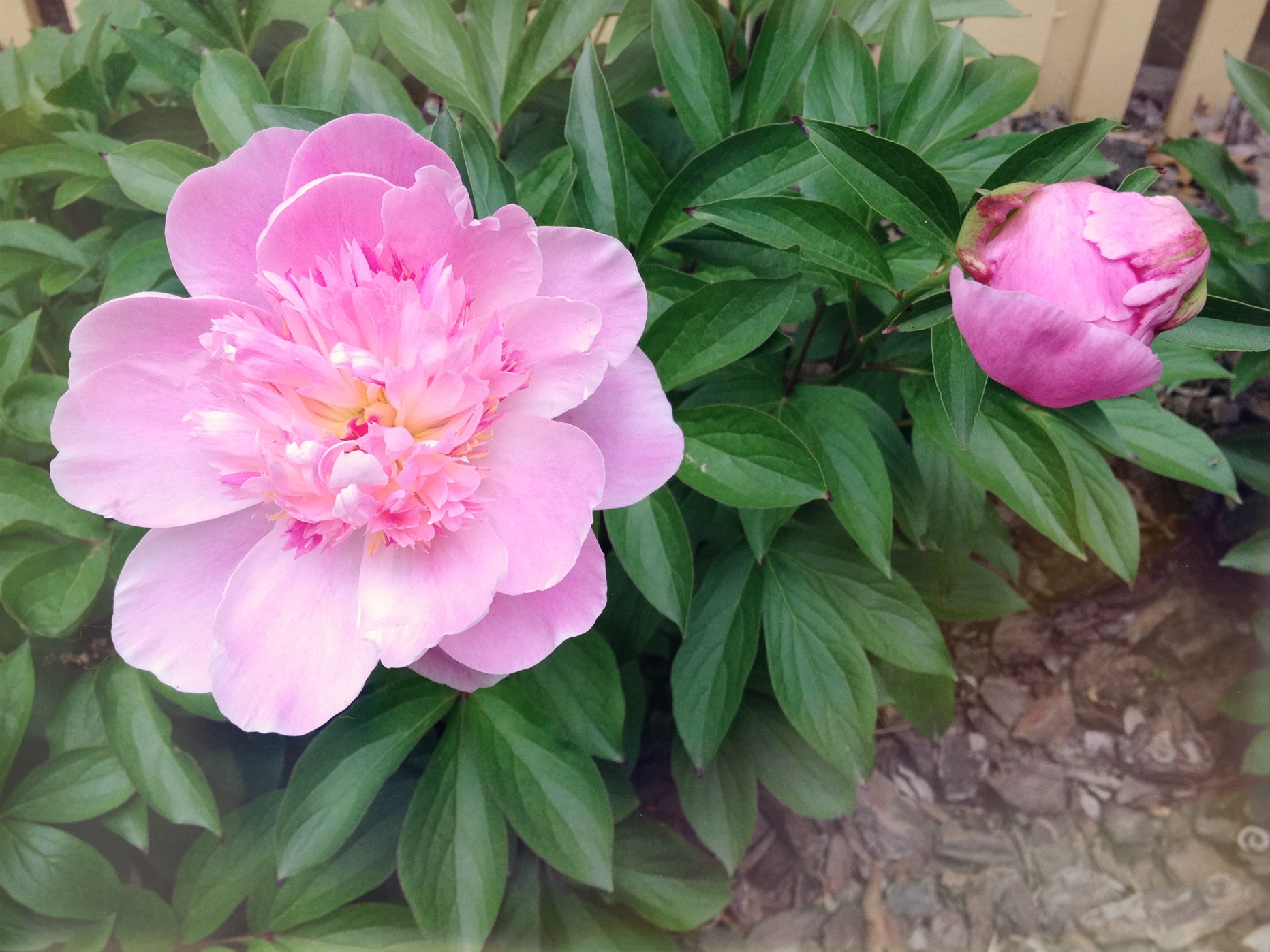 148 - 28 may 2013
149 - 29 may 2013
150 - 30 may 2013
151 - 31 may 2013
Jim and Jenn's wedding. Elegant and industrial. I'm in love with this space, and their aesthetic.
152 - 01 june 2013
Spending some down time with my girls, their pets, and some bottles of wine. This is what happy looks like.
153 - 02 june 2013
Welcome to the neighborhood Angie and Andy!
I'm super pumped that I was able to do a quick wild flower bouquet from our garden. Fresh flowers for the win!